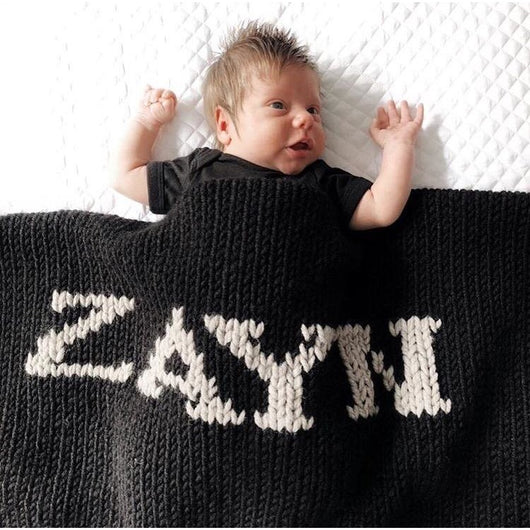 Black blanket & mink name
Regular price €85.00 Sale
The cutest and softest hand knitted baby blanket in creme and dark gray colors. You can customize it with the name of your little love to create a special, unique and original blanket.
Super soft, comfy and flexible blanket which can also be used to swaddle the baby as well into a cocoon for nap time.
All orders include a handmade dust bag to protect and care your blanket.
You can insert your baby's name in the white box ♥
Sizes I recommend:
66cm by 66 cm / 26 "x 26" for a crib
81cm by 91 cm / 32" x 36" for a bed
106cm by 106 cm/ 42" x 42" for a big bed.
We offer free express shipping worldwide!
Tax (VAT) and Import Duty has been added into the pricing. You won't be charged to import duty and local taxes.
Each blanket is individually hand knitted with love. All orders will be ready to ship within 3-4 weeks. If you need it before, please email us!
All orders will receive an email confirmation that includes tracking information when the package ships.
All blankets can be machine washed on the gentle cycle with cold water, but we recommend you wash-hand your customized blanket and lay it flat to dry to help preserve the blanket's shape.